Over the past few years of doing home delivered meals we've found orders drop off pretty significantly this time of year and so we adjust our availability accordingly in order to keep Home Delivered Meals Sustainable. Here is our schedule for the next few months:

28/11- open for home delivered

5/12- closed

12/12- open for home delivered

19/12- open for home delivered

23/12- special xmas deliveries?

16/1 open for home delivered

6//2 open for home delivery/ Back to normal
Ready to feel good?
Eat better, feel better - All meal items are available in subscription boxes.
Every Monday, we publish a new menu so you get a variety of fresh tasty flavours everytime.
FAQs
Ordering & Delivery Timeframe

A new menu is released every Monday to be purchased till Sunday night.

Delivery day is Tuesday (between 2 & 9pm), on Monday evening you will receive an SMS with your estimated delivery time. 

An hour before your food is to be delivered, you will receive an SMS with updated delivery time. You will also be able to track the delivery driver in real time.

Payment & Delivery Options

Payment options: Credit card or Cash on Delivery.

If you're not home during delivery, let us know, so we will do our best to re-schedule or we can leave your meal in an insulated bag for when you do arrive home.

The driver will deliver your meals and pick up any of our jars or insulated bags from you. Please note we keep your bags cold during delivery but we deliver in paper bags (not unnecessary plastic insulated packaging) so please place your delicious meals in the fridge or freezer according to the instructions on each meal as soon as they arrive.
Delivery Locations

As we are a grassroots kitchen, our delivery suburbs are:

3000, 3001, 3002, 3003, 3004, 3005, 3006, 3008, 3011, 3012, 3013, 3015, 3019, 3020, 3025, 3031, 3032, 3033, 3034, 3039, 3040, 3041, 3044, 3046, 3050, 3051, 3052, 3053, 3054, 3055, 3056, 3057, 3058, 3060, 3065, 3066, 3067, 3068, 3070, 3071, 3072, 3072, 3073, 3078, 3079, 3081, 3086, 3087, 3101, 3102, 3103, 3104, 3105, 3121, 3122, 3123, 3124, 3125, 3126, 3127, 3141, 3142, 3143, 3134, 3145, 3146, 3162, 3173, 3181, 3182, 3184, 3185, 3186, 3187, 3191, 3192, 3193, 3205, 3026, 8008, 8012 8084.

If we are not currently delivering to your suburb please get in touch and we might be able to!
Storage & Reheating

Each meal comes with its own information slip, which includes ingredients, use- by dates, serving suggestions and heating instructions.

The majority of fresh meals will last 3 days from arrival in the fridge. But many can be frozen - these will say on the label "Place in Fridge Or Freezer". When frozen, our meals last 3 months.
What are the mix bag & subscriptions?

A mix bag is a chefs choice of meals & other items, you can select a variety of options from 4 small meals to a family size mix bag ($220 worth of items). By selecting a mix bag you will receive better value for money than choosing individual items yourself via the online shop. 

For subscriptions you select any mix bag and then select delivery frequency (weekly/ fortnightly) you will then receive a further discount on the mix bag for this. Each subscription has a minimum of two weeks, after that you can cancel, pause or skip a week any time via your online subscription portal. If you do wish to skip a week, please do so before 5pm the Friday before.

Your subscription meals will be delivered to your door each Tuesday, with meals chosen for you. You will receive a different combination of meals each week, if however there is something you do not enjoy, please let us know and we will keep that meal our of your rotation.
Why S.L.O.W.?

The Taste- our meals taste SO much better than what you can buy elsewhere;
Small Batches- we cook our meals in small batches, which means we put love and care into everything we cook;
Quality of Ingredients- while our meals are not 100% organic, we buy as much as we can organically, especially oils, dry goods and greens.
So the finished product has more nutrition, less chemicals and a better taste. For example, we use Mount Zero's extra virgin olive oil & Pink lake salt, Spiral's organic Sesame & Sunflower oil, produce from local farms such as Parcel & Day's Walk farm. Other kitchens where we have worked cut food costs left, right and centre to keep the bottom line INPUT costs low. A, SLOW Food we use the best ingredients, knowing it is reflected in the quality of the final product.
Home- Compostable Packaging- we use pak360 packaging which decomposes quite easily in your home compost> We also deliver in paper bags or reusable insulated bags , so there is no single use plastic. We also compost ALL of our veggie scraps from the kitchen using pak360's compost collection.
Local- not only are we a small local business, we support small local businesses, especially farms. We buy as much local organic produce from local farms as we can get our hands on. Less food- miles means a smaller carbon footprint and fresher produce!
Weekly Changing Menu- our menu changes constantly, so you will never get bored of the meals you receive, SLOW food has chefs from a variety of backgrounds that means we are able to create meals to satisfy everyone.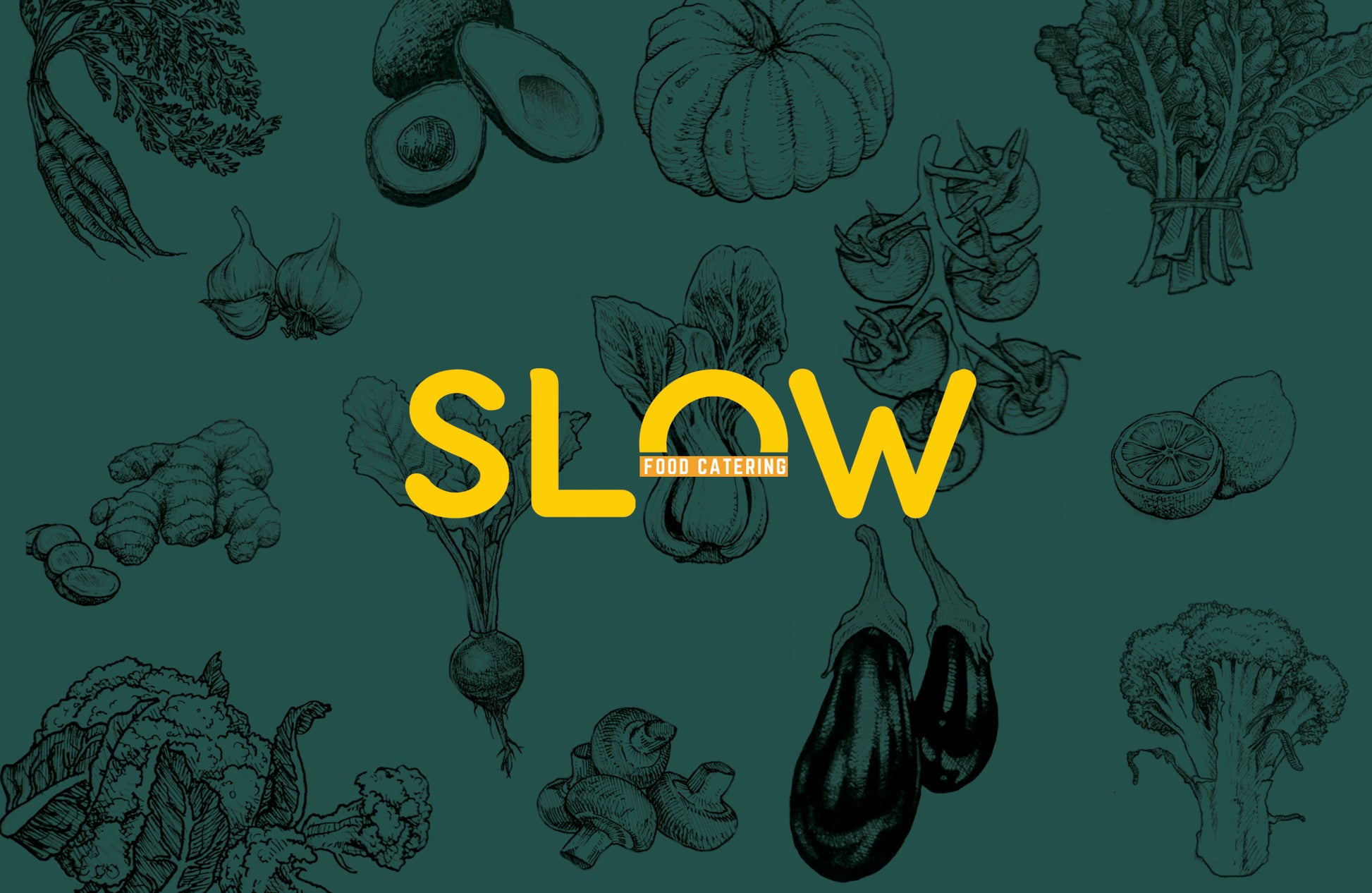 Send some love with the
SLOW Food Gift Card
Regular price
Sale price
$50.00 AUD
Unit price
per
Sale
Sold out
Share
View full details